UPCOMING EVENTS
++++++++++++++++++++++++++++++++++++++++++++

2018 PARK CITY KIMBALL ARTS FESTIVAL 
BOOTH NUMBER 716
August 3-5, 2018
Park City, Utah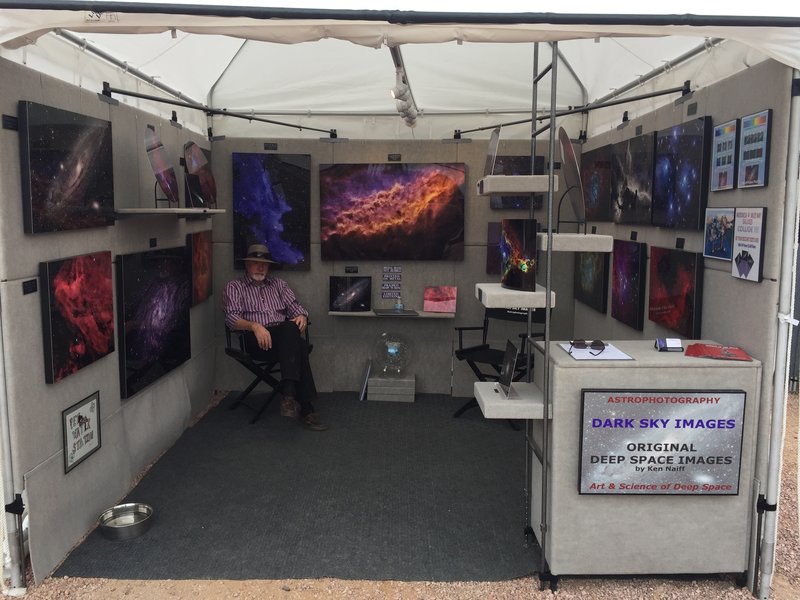 COMMUNITY & SCHOOL INFORMATION
Ken more a presentation to the New Mexico State University School of Astronomy in Las Cruses on October 16, 2017.  We appreciate their warm welcome and interest in Ken's work.  Thanks to Chris Churchill for arranging the event.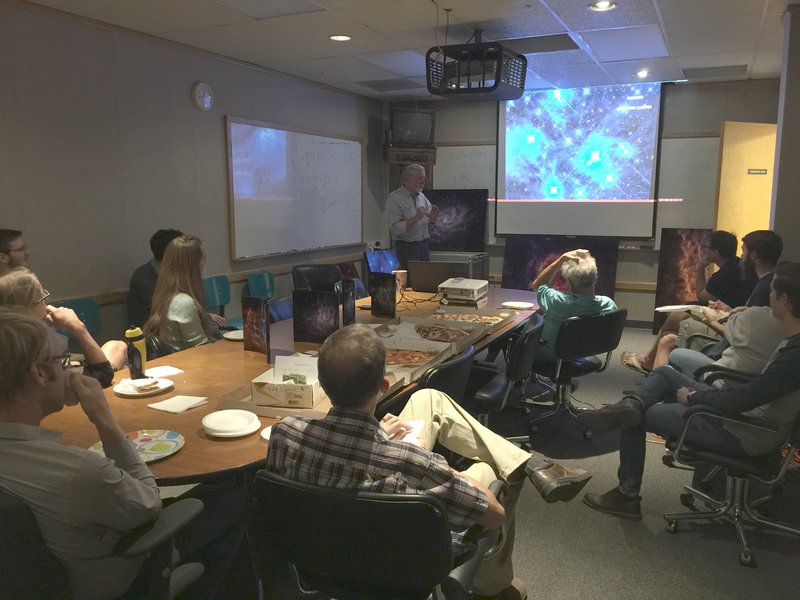 Ken's work was highlighted in the October 17, 2017 IMAGES ARIZONA (page 58 & 59)
Our thanks to Mike Isenberg for arranging a group meeting with DIGITAL IMAGING GROUP, Scottsdale, on September 5, 2017.  We enjoyed meeting everyone and appreciate the opportunity.
Ken enjoyed meeting the MY MESA PHOTOGRAPHY CLUB on June 17, 2016.   We appreciate Jerry Burch for arranging our visit.
On May 17, 2016 Ken conducted two presentations at Paradise Valley Community College.  Our thanks to Associate Professor, Lori Prause for organizing this event.

On March 8, 2016 Ken was warmly welcomed at the Fountain Hills Photography Club.  The group had great questions and out thanks to Bruce Boyce for arranging.
On October 12, 2016 Ken made a  very well received presentation at the Desert Foothills Library, Cave Creek, AZ 

On June 22, 2016, Ken made a presentaiton to the Carefree Kiwanis Club at Harold's Cave Creek Corral, a local "watering hole".  
Ken's work was showcased in The Foothills Focus, January 6, 2016 edition, Arts Section in an article written by Shea Stanfield.http://www.thefoothillsfocus.com/010616-Shea.asp
On February 18, 2016, Ken made a "space" presentations to Mrs. Fowler's 7th grade science classes, Gavilan Peak School, Anthem, AZ.  The reviews were terrific!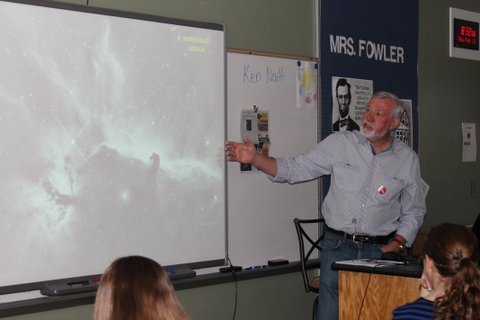 On March 31, 2016, Ken made a presentation to the  Anthem Preparatory Academy's Astronomy Club lead by Mr. Shaughnessey.   The reviews...very cool!